A Cold War thriller about loyalty and betrayal in an age of suspicion.
---
New York, September 1949. When Dennis Collins arrives at Madison Square Garden for the Friday night fights, he is on top of the world. His career as the man-about-town columnist of the New York Sentinel is on the upswing; his beloved Brooklyn Dodgers are contending for the pennant; and a lover who had jilted him years ago has unexpectedly agreed to drinks and dinner at the Stork Club. Collins is sure that his luck has turned for the better.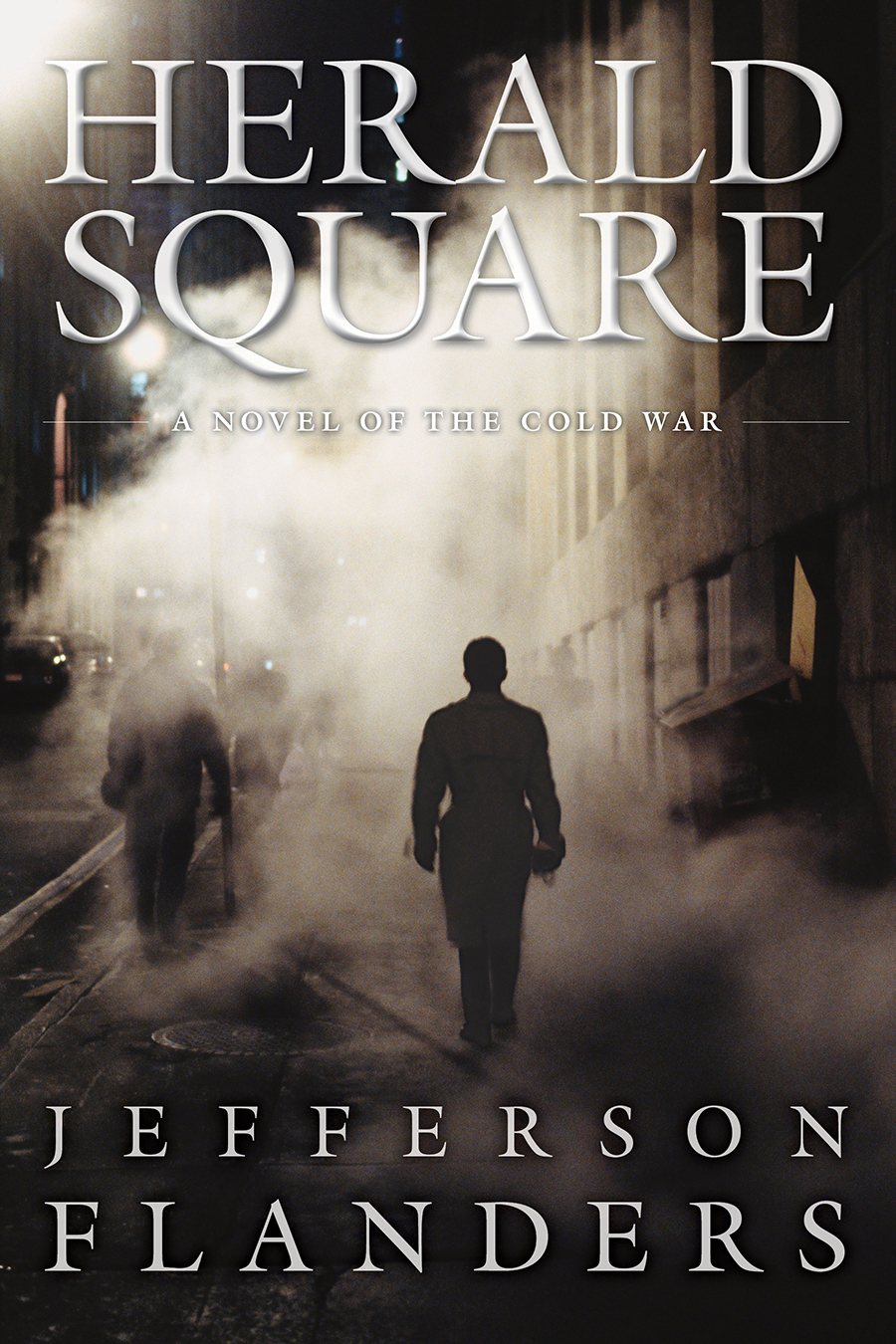 But at the Garden his closest childhood friend, Morris Rose, approaches him for help. Rose asks Collins to safeguard microfilmed documents that he says will prove his innocence in a State Department loyalty investigation. Out of friendship, Collins reluctantly agrees to hold the microfilm for a week.
When Rose disappears from the scene, and FBI agents begin asking hard questions, Collins must solve a puzzle that somehow involves his friend, a shadowy former OSS officer, and a beautiful refugee, Karina, with a troubled past.
When Collins discovers that both American and Soviet operatives desperately want the documents he is holding, he is drawn into a twilight struggle between intelligence agencies that will challenge his loyalties and test his courage.
Rich with historical detail, Herald Square tells a story of intrigue and deception, of ordinary people propelled into a dangerous, clandestine world where duplicity reigns and any misstep can have dire consequences.
Praise for Herald Square
"Herald Square is one of those books you just don't want to end. It's a pleasurable and a plausible blend of New York, baseball, and intrigue that consistently captures the reality of the late 1940s. I am heartened to understand that there is more to come with The North Building." — Porter Goss, former director, Central Intelligence Agency
"Jimmy Breslin meets John le Carré in Herald Square, a historical novel that paints an artful, darkening picture of New York City and its newspapers in the parlous years after World War II." — Michael Conniff, The Huffington Post
"An inventive and entertaining fictional account of the political stakes, bureaucratic rivalries, and moral ambiguities of the post WWII hunt for communist spies." — Harvey Klehr, co-author of Spies:The Rise and Fall of the KGB in America
"Herald Square is well-written, action packed and engrossing….One hopes for a sequel." — Wes Vernon, Washington Times
About the author:
Jefferson Flanders has been a sportswriter, columnist, editor, and publishing executive. His parents met in the newsroom of the New York Herald Tribune in the late 1940s.
Read an interview with the author.
TO PURCHASE:
Amazon | Kindle| Nook| iTunes | Kobo
---
Copyright © 2012 Jefferson Flanders
All rights reserved